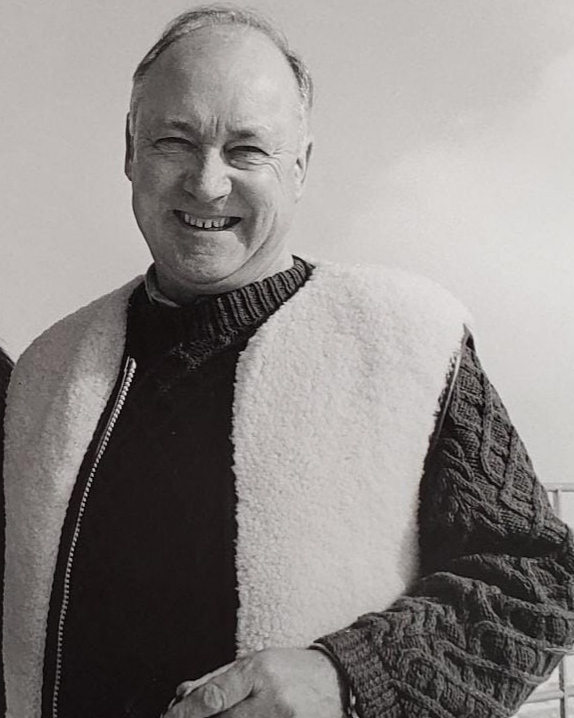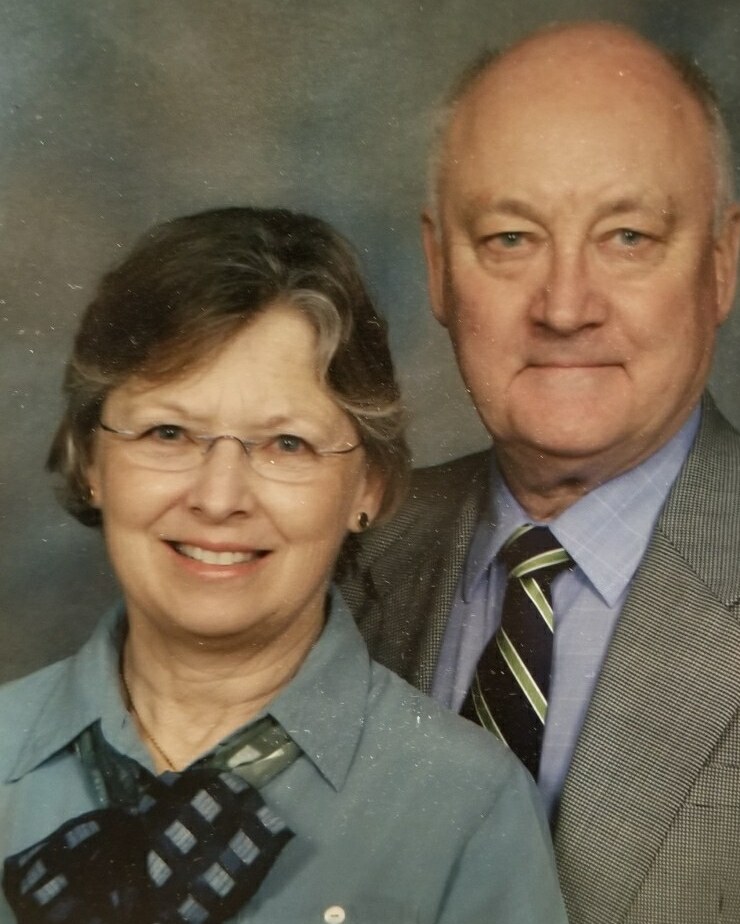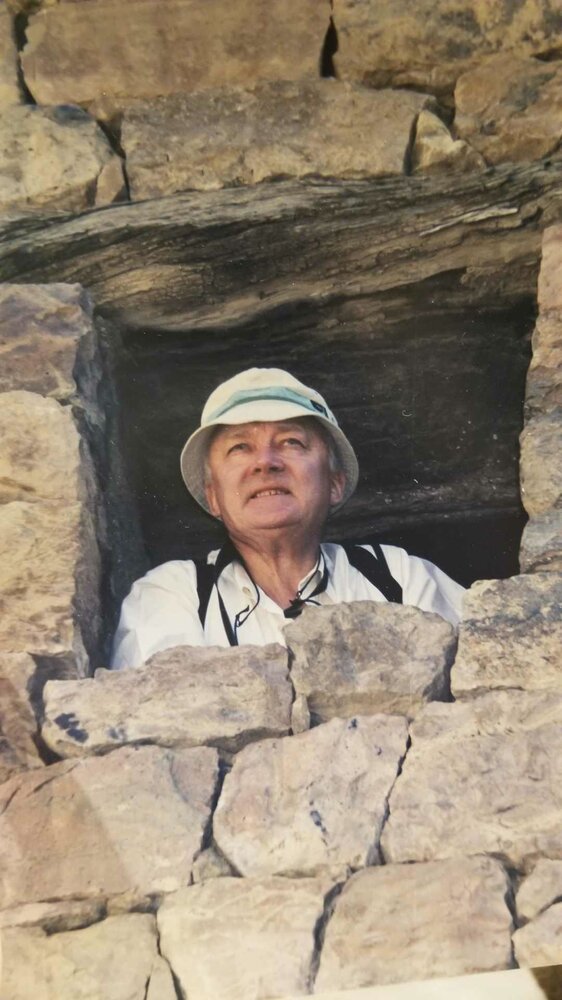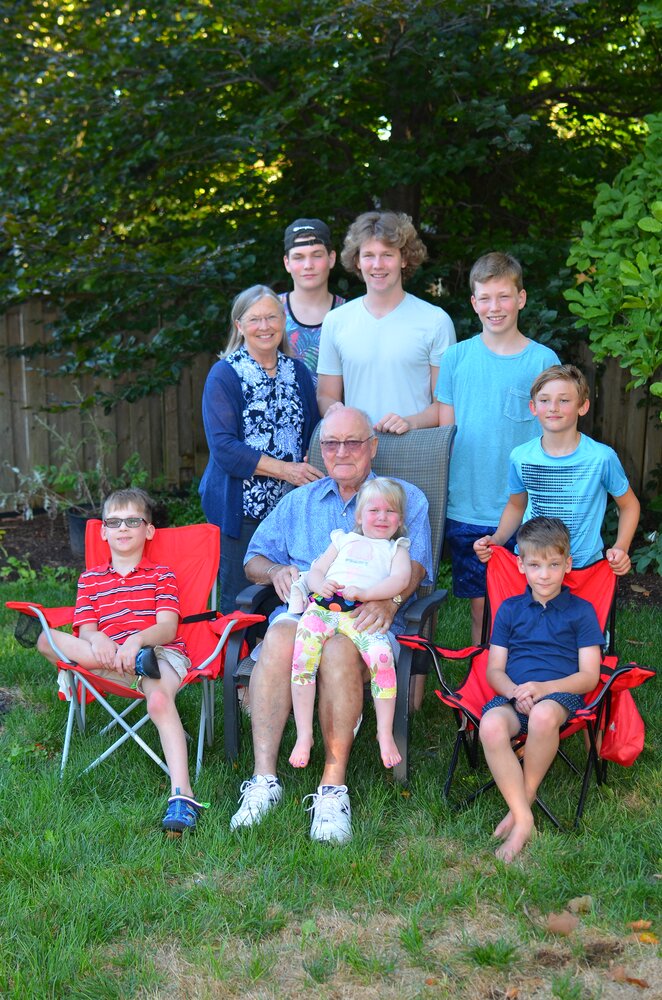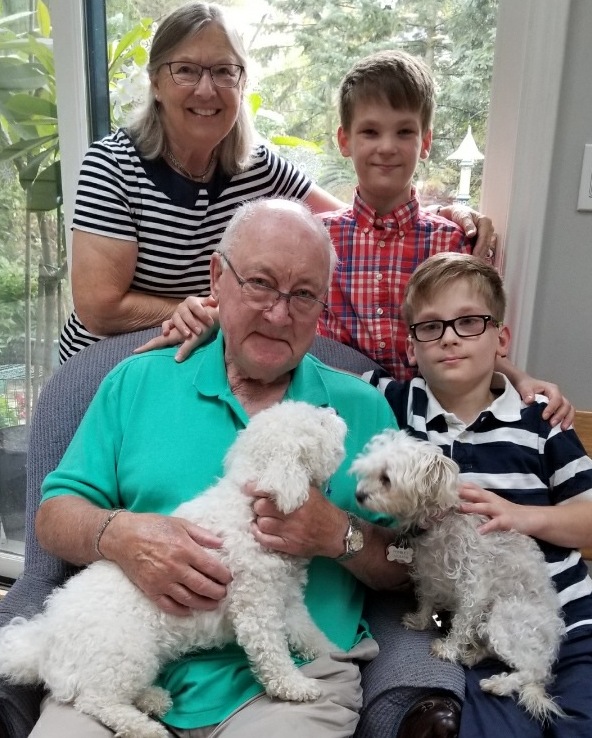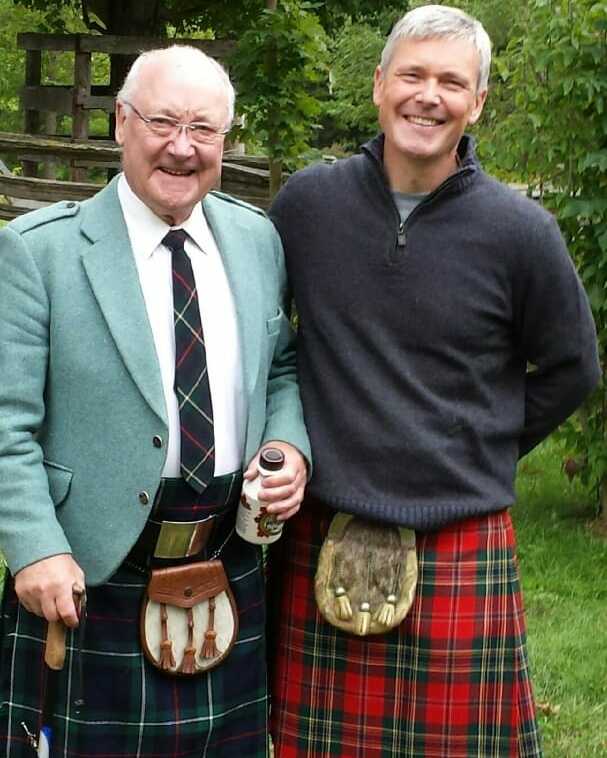 Obituary of Robin Stuart Shearer
Please share a memory of Robin to include in a keepsake book for family and friends.
On March 23, 2023, at LHSC University Hospital, Dr Robin Stuart Shearer passed away peacefully in his 87th year, with his wife Granya by his side. Loved Dad of Douglas (Rebecca), Fiona, and Heather (Dax). Dear Grandad of Colin, Duncan, Ewan, Emily, Jack, Hayden and Gavin. Robin will be missed by his many colleagues and friends. In lieu of flowers, memorial donations to London Regional Cancer Program - LHSC would be appreciated by the family.
A patriotic Scott and a proud Canadian, Robin was passionate about all his endeavours. Robin was such a great role model for all of us – a wonderful husband, a caring and supportive father, proud grandfather, such a kind and generous man, a devoted Christian, a phenomenal doctor and teacher dedicated beyond limits to his profession and patients. He had a wonderfully dry, but kind sense of humour. He could always lift peoples' spirits and see the best in others. He accepted everyone as his equal and never lacked compassion.
Robin was born in Glasgow, Scotland in 1936. After the war, he attended Kelvinside Academy and went to the University of Edinburgh. He always had a deep love of forestry. This was fostered when he moved to Canada at the age of 20, after earning a Beaverbrook Scholarship towards a Master's degree in Forestry at the University of New Brunswick. His love for trees, plants of all kinds, and birds is reflected in his own garden. He spent hours on end cultivating, planting, and caring for his flower and vegetable gardens from early spring to late fall.
After completing his Master's degree, Robin was accepted to the University of Western Ontario Medical School and graduated in 1964. He always felt so privileged to be part of a class where friendships developed and lasted for over 60 years.
After his internship at Victoria Hospital in London, he was posted to CFB Armstrong. He then went to the National Defense Medical Center in Ottawa for a residency in Internal Medicine, during which time he was promoted to Captain. Robin and Granya were married in 1967, after meeting while both were training at Victoria Hospital. Robin was honourably discharged in 1968, at which time he moved back to London, Ontario to begin his family medical practice. His professional interests were as diverse as his personal ones.
He spent a wonderful 56 years of his life dedicated to medicine as a family physician, teacher, coroner, administrator, and general practitioner in oncology. He was highly regarded by both patients and colleagues. Medicine and his patients always came first, but never to the exclusion of his family.
Later in his career, he incorporated his love of travel into his profession. Robin practiced medicine in Saudi Arabia, the Marianna Islands, Yemen, and the United Arab Emirates. When Robin and Granya came back to Canada after 14 years overseas, Robin returned to another professional passion, cancer care at the London Regional Cancer Program. He retired at the age of 84.
As if his professional commitments were not enough, at his first family home in London, he bred and raised Old English Sheepdogs; he would spend peaceful hours listening to Saturday afternoon at the opera in the greenhouse and tend to his plants. As his interests and family grew, it was time to move to the country. He loved his years on the farm. Not only did it provide an opportunity to try to cultivate as many Carolinian forest tree species as he could, it was also an opportunity to become a sheep 'Shearer', house the 7 hay burners (horses) that were acquired over the years and indoctrinate the family into a rural upbringing.
A true Scotsman through and through – he donned his kilt for weddings, special events, Burns nights, formal dances and the odd Mud Men concert! Being 'short of hair' since early adulthood, it was not uncommon to see Robin sporting a bucket or Tilley Hat – clearly a man ahead of his time protecting his skin from the harsh summer rays. The East Coast and Sri Lanka always had a special place in his heart, as did his homeland of Scotland—hence his love for single malt scotch!
His other passions included his love of opera, classical music, art, antiques, the enjoyment of good food (luckily Granya is a great cook), and being in the company of his wonderful friends. Robin also appreciated quiet time working on crosswords and Sudoku. Through example, he taught his children that having a passion and working towards a goal would always bring happiness and success. The children all went on to have careers in medical/veterinary fields. Clearly, Robin's caring nature was passed on.
His departure will leave a large void amongst his kith and kin. He has made a lasting impression on everyone he touched. We will all carry a part of him with us as we follow our journeys through life. Robin/Dad/Grandad, we love you and miss you dearly. We hope you are looking down on us and will continue guiding us as you always have.